2023 Interior Design Trends – What's In and What's Out
Design trends are a great way to breathe new life into your interiors. And, they are often a reflection of what is going on around us. Matters of sustainability, wellness and mood-boosting will play a large role in inspiring how the design world approaches spaces in 2023.
Whilst there are a lot of exciting new shifts to look out for, you don't, however, need to do a complete home transformation with every new season. Combine timeless pieces with trendy accents to avoid your home looking dated every time a look goes out of style.
Interior Design Trends On Their Way Out
Minimalism
With a considerable increase in the hours we are spending at home, untextured, all-white, minimalist spaces have become impractical and cold.
The home should feel inviting and that means layering materials and adding depth and dimension. You can expect to see homes that tell a story and have personal touches that are unique to the homeowner.
Sterile white rooms do little to energise us to get through a work-from-home day. As such people are craving colour and a sense of freedom and playfulness when in their homes.
Design Contrary To Location
it's not just the Modern Farmhouse aesthetic that we are waving goodbye to, any design that contradicts a home's location is now considered unnatural.
An all-French styled home in Miami, or an English cottage in New York, etc. These styles have no relation to their environments and only serve to distract from the natural beauty of the location.
Instead, design trends are pointing towards homes that bring the outside in, inspired by surrounding elements, textures and colours.
Open Concept Living
For many years now, we have been knocking down walls to create expansive open-plan layouts. This made sense until those communal spaces had to be shared by multiple family members for different reasons.
It quickly became apparent that perhaps your gym, study, office, TV and kitchen should not all be in one large room.
For both privacy and functionality purposes, the walls will be going back up to demarcate rooms according to specific uses and needs.
Fast Furniture
Cheap, self-assembly furniture rose in popularity with the promise of it being an affordable way to kit out homes. However, homeowners have since realised that fast furniture doesn't last. Also, a house furnished with these mass-produced designs looks tacky, no matter how well coordinated they are.
Having to discard broken chairs and such every so often only leads to a build-up of waste – negatively impacting the environment.
A shift has already started where people are investing in high-quality items that they know can withstand daily usage and will last for at least a decade.
Interior Design Trends On Their Way In
Colour – Rich, Bright, Fun
The dopamine design trend is here to stay for another year. As we continue to focus on mood-boosting, we can expect to see even bolder uses of colour in 2023.
From rugs to sofas, wallpaper to scatter cushions, the trend will be to saturate your home with deep reds, greens and browns.
Even in small doses, buy a few rich-coloured accents that you can use to add warmth and cheerfulness to your rooms. We are already seeing kitchens being transformed with colourful cabinets in shades of blue and yellow!
Multi-Purpose Interiors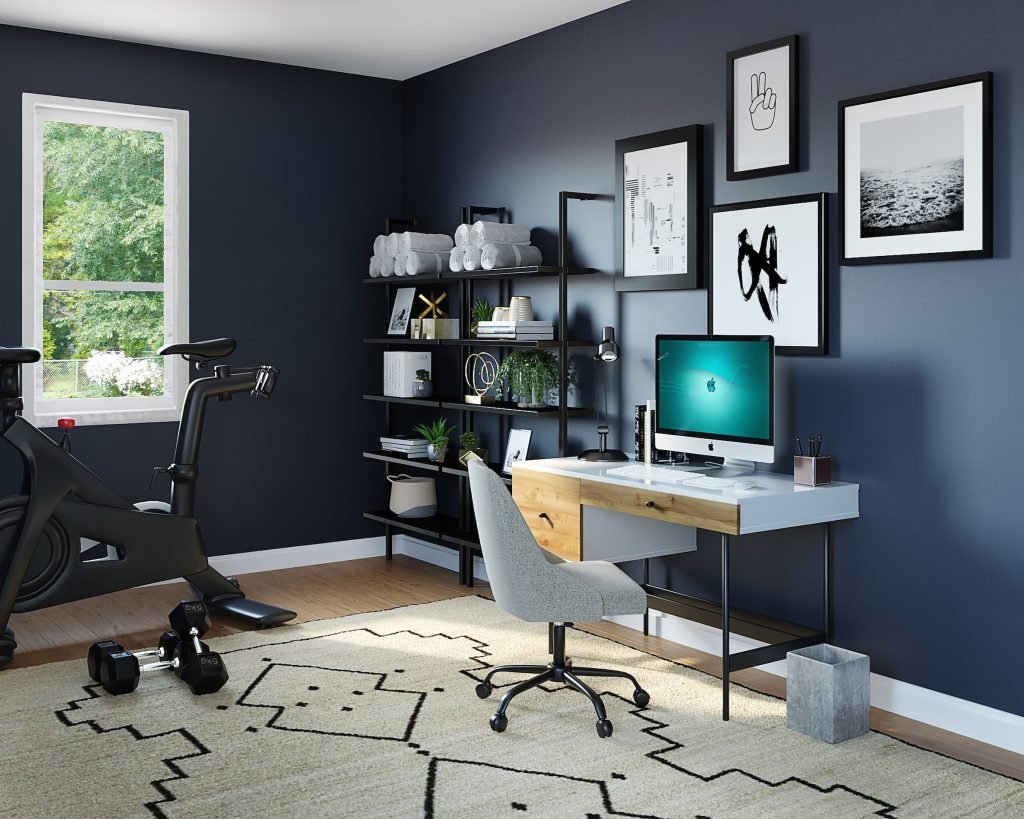 Space is a privilege that not many homeowners have. We want to be able to work, exercise, meditate and entertain in our homes, but there aren't enough rooms.
Interior designers are being challenged to reconfigure spaces so that they can practically serve different purposes whilst remaining aesthetically pleasing.
Sometimes this is as simple as adding pop-up or pull-out pieces to existing rooms. It's important that our homes allow us to fully explore our lifestyles so that spending more time in the house doesn't feel limiting.
Upgraded Home Bars
Home entertaining has become a central part of our socialising. Even after attending events, it has become a common practice to extend the proceedings to our homes.
Consequently, the home bar is being upgraded to cater for all the hosting needs people may require. Where space allows, we are modelling bars that rival commercial ones. But even with a compact apartment, you can jump onto this trend by investing in a beautiful bar cart or corner.
A small patio can also be transformed into a dedicated bar area where you can serve alcoholic, virgin cocktails or hot beverages.
Locally Sourced
With a heightened awareness of sustainability and our role in bettering the environment, there is a move towards supporting businesses with small carbon footprints.
Locally sourced fabrics, decor and furniture have become more valuable than items from large chain stores. These items fit in well with the trend towards organic materials and nature-inspired design.
Shop around niche stores near you for artwork, throws, and pottery pieces that can become talking points in your home. Alternatively, look out for larger stores that are collaborating with local talent to increase their inventory of sustainably produced furniture.
Interior Design That Transforms Spaces
At FCI, we believe in the power of interior design to transform spaces. By forging positive spaces that bring genuine happiness to the people who inhabit them, we hope to inspire a community of people to pay it forward.
We've been designing interiors and exteriors in both private and commercial spaces for almost 40 years. Our skilled team can offer you a range of individual services or the full interior design monty. We'll draw up 3D plans for your new kitchen, create a custom colour palette for your walls and floors or simply help you find your perfect sofa match.
No job is too small and no request is too complicated. We can help you draw your design dream and we'll work closely with you to bring that vision to life.
In addition to our interior design services, we have a wide range of premium furniture and accessories that will suit you. In line with design trends, our catalogue also includes brands that have put sustainability at the forefront of their furniture production.
Get in touch with us and let's chat about your design requirements. You can call or WhatsApp us or pop into our London showroom – we're open 7 days a week.