Should I put rugs under my dining room table?
A question we often hear at our showroom and we know that our clients are often confused about it because of the contradicting information that's available online. So we decided to talk to our design team about this to try and settle this for once: should you put rugs under your dining tables?
"If you have nice flooring and a good dining table, why would you need a rug under your table? I don't see the point of it as you already have a stunning table, just let it shine on its own." – Cristina Chirila
"As a mother myself, I can say that if you have kids and are actually using the dining table – at one point or another, you will regret putting the rug there. So this just isn't a very practical arrangement and I feel like modern design should be all about functionality and practicality – if something doesn't sound practical, don't go for it." – Lauren Austin
"If a client really wants a rug under their table, I would be happy to help them select one but it's not exactly something that I would recommend. I believe the dining area should be a nice, open space which allows free movement and a rug will just make things awkward. From a visual point of view too, you don't want the dining room to look too busy as you want to highlight your high-end purchases – be it the wallpaper, the dining table, the chandelier or the sideboard. If you still want to add a rug, it obviously won't look like a disaster – aesthetically speaking, but it's surely also not something that you need, especially if you're going for a modern dining room." – Ricardo Jarjoura
Summing up, at FCI London, we're definitely team "no rugs under the dining table" and we have plenty of solid evidence to support our stance.
Have a look at these stunning dining room projects that our team has been working on and see for yourself how absolutely amazing they look without rugs:
So where should you put the rug?
Of course, it's not like we have anything against rugs – in fact, we pretty much love them and you'll often find us busy designing customised, bespoke rugs for our clients.
It's just that we just feel like there are much better places to put your rugs, instead of wasting their potential under your table.
So once again, here are some examples from the projects that we've worked on and the spots where our team chose to place the rugs:
Under the sofas and coffee table in the living room: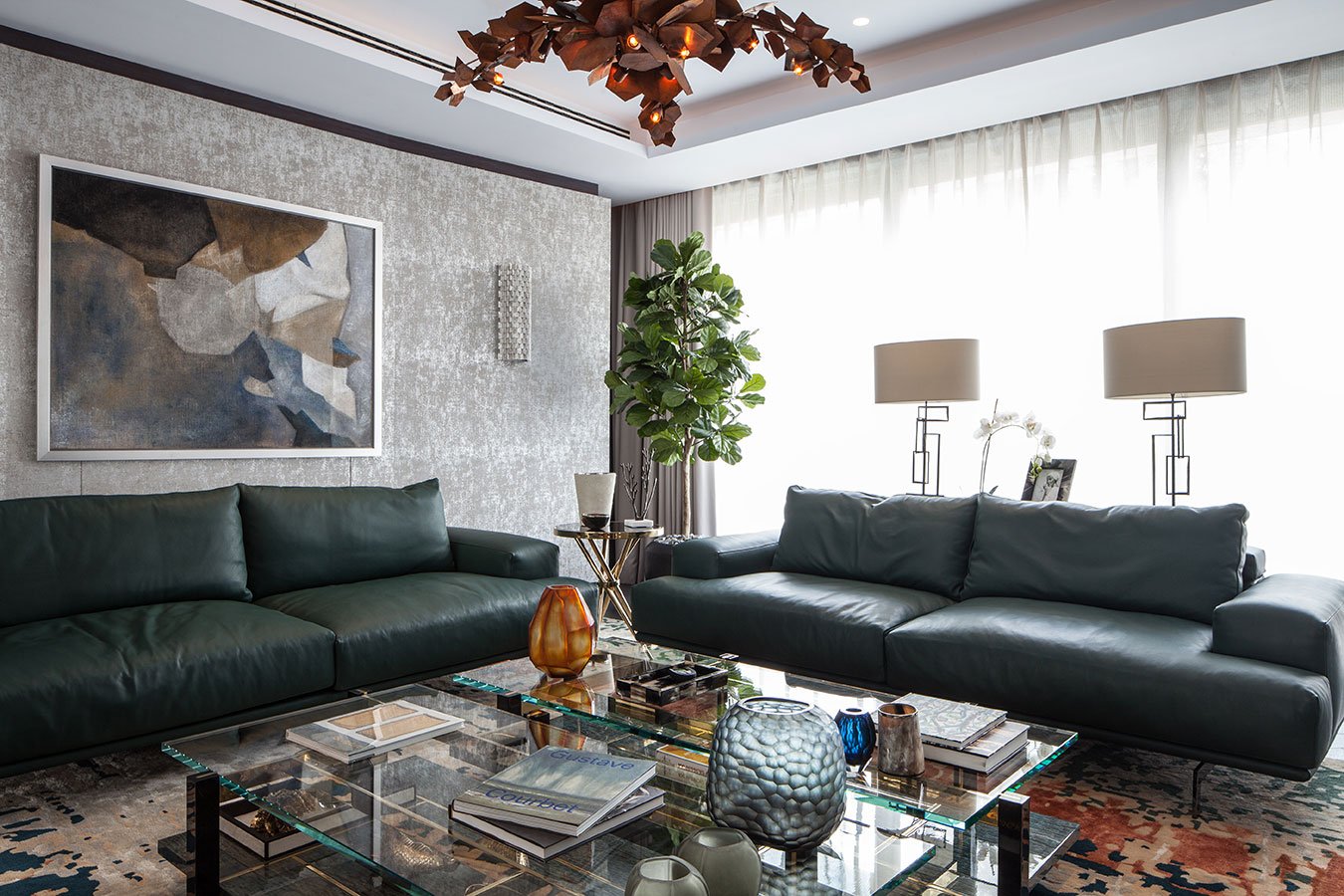 In front of your television:
Still not sure? Our design team is on hand to help you plan the perfect dining space. – just get in touch and we'll book you a free design consultation.